Recently, the on – demand economy has captured the attention from consumer and media – BIG TIME.
From Uber, Ubereats, Food Panda and so many more of the on – demand services are spouting everywhere to fill up the excesses of our time or simply providing for the idle generation.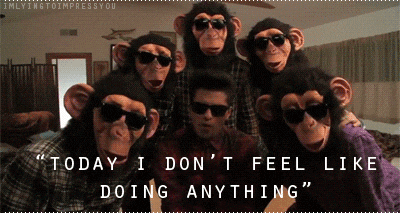 Bungkusit is one of the latest on – demand service in Malaysia that not only deliver food, but offers so much more. With Bungkusit app, you can now have someone similar to a personal errand runner that will help you with any task, anytime you want. Bungkusit app let you experience their service that let you pay someone to reduce your stress and possibly, your to – do – list.
Customer experience is very important to grow a great on demand delivery service business. Therefore, Bungkusit is striving to provide in our best way possible to ensure work quality and customers' satisfaction.
Great service matters
Creating a brand trust is very important to ensure that the business is trusted. Bungkusit aims to earn customers' trust through giving great service. To make sure we provide the best service Malaysia has ever seen. This is by maintaining our 1 hour deliveries, and having the best Roadies out there to carry out your tasks efficiently.  With Bungkusit app, you can:
Buy food

Deliver items to your friend

Pick up items for you

Post Office run

Shop for you and deliver it as a gift

Queue in line for you
And many more….!
In order to cater for a vast population, Bungkusit offers seemless cash payment only so that EVERYONE can use Bungkusit app. This is to overcome customers' fear of sharing credit card and personal details through online.
Bungkusit also provides the fastest task runner within 60 minutes to get the job done. That is why we are maintaining a 25KM limit to ensure that our Roadie can live up to the 1 hour assurance efficiently.
We can say that Bungkusit is your neighborhood superhero!
A happy customer is very, very important to Bungkusit!
Transparency Is Clear
Transparency in business is another competent factor that a business should have naturally.
Rest assured that all errand runners from Bungkusit are screened and trained, so we can be sure that they are safe and reliable. Plus, with an inbuilt chat messaging platform, you can easily contact the Roadie while he was doing the job.
Honesty is the best policy and Bungkusit definitely wants to make sure our customers feel at ease whenever they use our app. It's all about helping our customers to be more stress – free by having a trust-able assistant whenever they need help.
Not only that,  Bungkusit care for those individuals who are out there struggling to get their products to be sold everywhere. As a result, we want to help the community, and give back. We want to connect everyone, and help get the smallest of those shops to be able to have their products delivered out of their area, throughout the city!
How to use Bungkusit, the best on – demand delivery service app in Malaysia?
It's really simple, anyone can try it!
1) Download the app and register. It's available on both App Store and Google Play.
2) Search the category of the job that needs doing (from getting your food delivered, picking up your laundry, nothing harmful though)
3) Wait for a response and usually within few minutes, voila, a verified Roadie is ready at your service!
4) Remember, Bungkusit delivery takes less than 1 hour to reach the doorstep. If you have doubts, they have a navigation tracking system to show you the whereabouts of the Roadie
Get your stress – free experience now. Drop some of those tasks to the Roadies, Bungkusit is ready to help you! Earn yourself a break. Life is definitely much easier with Bungkusit App! 😀